Adult Circuits for F&P 850 System
Fisher & Paykel Healthcare offers a range of breathing circuit solutions for adults.
Designed to minimize condensation and maintain humidity delivery between the MR850 Humidifier and the patient interface.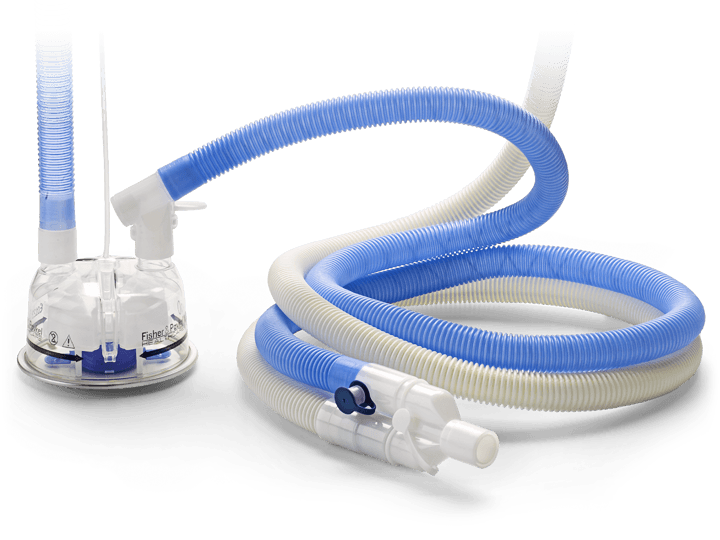 Less condensate, without compromise.
The F&P Evaqua 2™ circuit incorporates MicroCell™ technology in the inspiratory limb and Evaqua™ technology in the expiratory limb. The result is an easy-to-use circuit with less condensation, which promotes a closed system and reduced clinician intervention.
Other RT-series Breathing Circuits
Fisher & Paykel Healthcare offer a range of RT-Series breathing circuits specifically designed for the F&P 850 System. These circuits cater to therapies across the adult respiratory care continuum.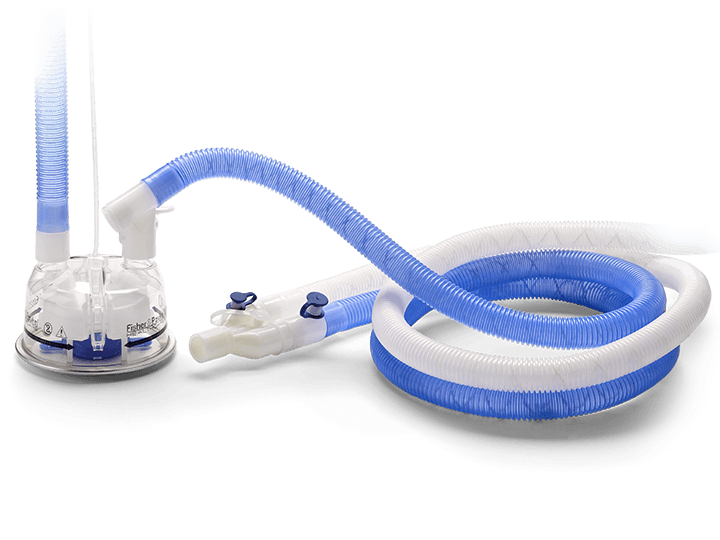 Evaqua 2 adult breathing circuits
| | | |
| --- | --- | --- |
| | Dual limb adult breathing circuit kit with Evaqua 2 technology | |
| | Dual Limb Adult Breathing Circuit Kit with Evaqua 2 Technology and Pressure Line | |
Conventional adult breathing circuits
| | | |
| --- | --- | --- |
| | Single limb adult breathing circuit kit with low resistance to flow inspiratory limb, flexible extension, exhalation port, inspiratory filter and pressure line | |
| | Single limb adult breathing circuit kit with low resistance to flow inspiratory limb, flexible extension, exhalation port and pressure line | |
| | Adult single limb heated inspiratory and MR290 chamber kit | |
| | Dual limb adult breathing circuit (excl. chamber) | |
| | Dual limb adult breathing circuit (excl. chamber) with expiratory water-trap | |
| | Dual limb adult breathing circuit kit | |
| | Dual limb adult breathing circuit kit with pressure line | |
| | Dual limb adult breathing circuit kit with expiratory water-trap | |
| | Dual limb adult breathing circuit kit with expiratory water-trap and pressure line | |